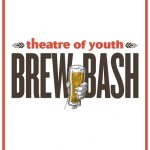 Manchester CS is proudly supporting the Theatre of Youth, as a bronze sponsor of the organization's annual fundraising event, the Brew Bash. The event will be held on May 6, 2020, at Resurgence Brewing Company in Buffalo.
The Theatre of Youth Company, Inc. (TOY) stimulates the imagination, nurtures the creative spirit and enhances the education of young people by engaging them in relevant, child-centered, and professionally-produced live theatre programs. TOY believes meaningful childhood experiences in the theatre develop confidence in creative thinking skills, cultivate empathy and establish a life-long connection to the arts.
For more information about the Theatre of Youth or to view their schedule of events, visit www.theatreofyouth.org.